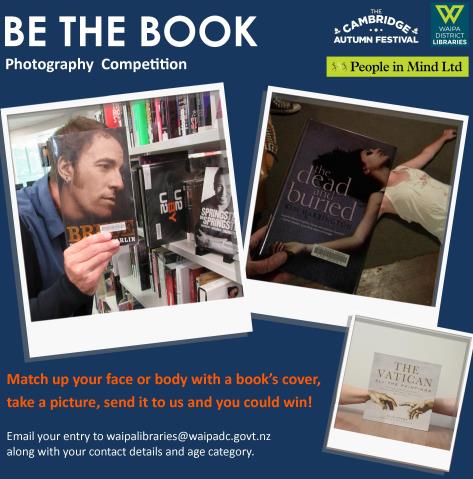 Is that really 'The Boss' in the Cambridge Library? 
Don't be fooled folks, it's the 'Be the Book Photography Competition!'
Waipa Libraries have teamed up with the Cambridge Autumn Festival this year and are bringing you a quirky and fun competition that will utilise your book selection skills as well as your photography skills.
Simply match up your face or body with a book's cover, take a picture, send it to waipalibraries@waipdc.govt.nz and you could win! There are some fantastic prizes up for grabs provided by our sponsor 'People in Mind Ltd.' 
And click here for the Be The Book Photography Competition 2017 Entry Form.