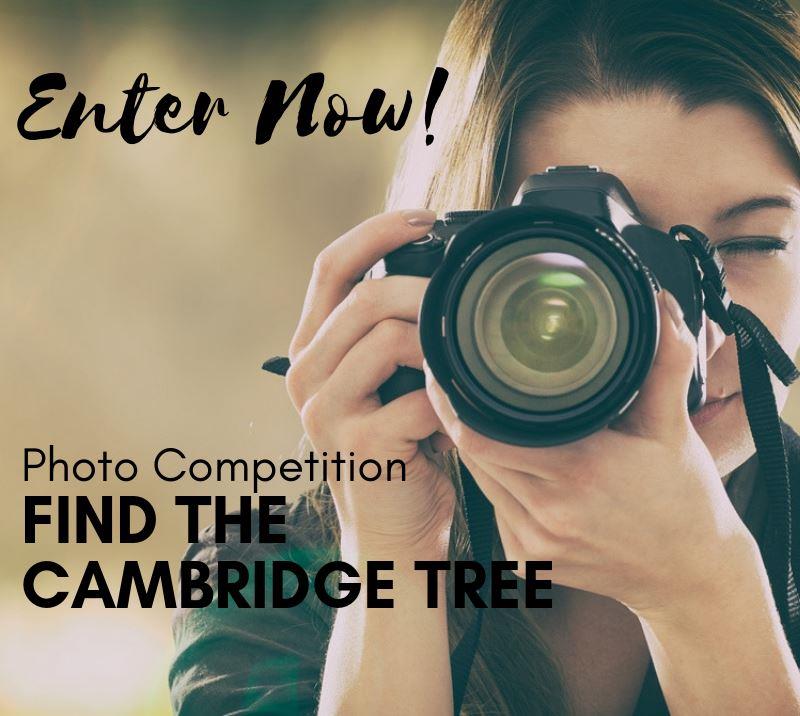 In our town of trees, what tree stands out more than all others,
and deserves the name "the Cambridge tree"?
We want you to find it, take a photo, send it to us and you could win $250.
We know it might be tricky to find a single tree, so we will also accept photos of a row of trees.
RULES:
Who can enter? The competition is open to all, except Cambridge Autumn Festival and Cambridge Camera Club committee members and families. The entry must be submitted by the photographer via email to info@cambridgeautumnfestival.co.nz along with the location of the tree and entrant's contact details. Entrants may submit multiple entries.
The tree: The tree must be on public land in central Cambridge (it has to be within Cambridge's central 50kph speed limit zone) and the tree must be accessible for anyone to take a photo.
The photo: Supplied in jpeg or jpg format. No watermarks on the photo. Full resolution (high quality) version of photo must be able to be used by competition organisers without compensation. Digital image manipulation is allowed (e.g. Photoshop). Photo must have been taken within the last 2 years. Judges' decision is final.
GET SNAPPING! The competition runs until 5pm, Friday 8 March 2019. The winner will be announced on Monday 25 March 2019, during the Cambridge Autumn Festival.
Organised by: Cambridge Autumn Festival and Cambridge Camera Club.
Sponsor: People in Mind Ltd