WINNER OF THE 2019 "FIND THE CAMBRIDGE TREE" PHOTO COMPETITION
Thank you to everyone who entered the competition.
The Cambridge Tree has been found!

Our congratulations to the winner Dot Harding for this stunning photo.
The tree is a beautiful, very old ginkgo tree that stands proudly in front of the
Cambrian Lodge Motel on Hamilton Road in Cambridge.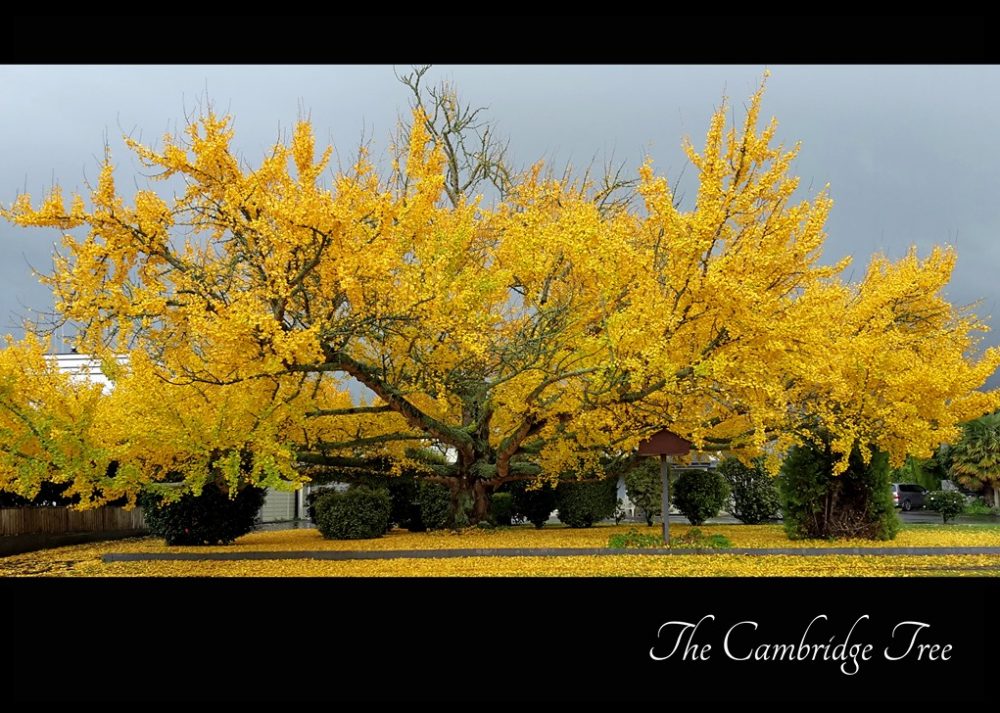 Find The Cambridge Tree Photo Competition was organised by:
Cambridge Autumn Festival and Cambridge Camera Club.
Kindly sponsored by: People in Mind Ltd