Calling for RECREATE designers for fashion event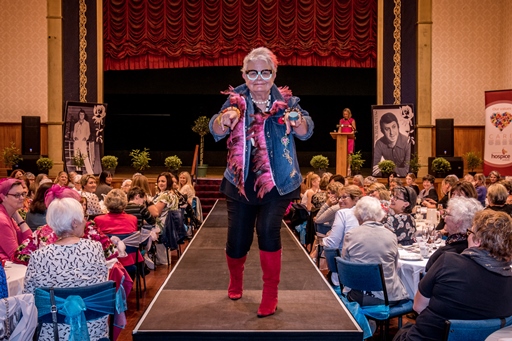 Hospice Waikato's popular event 'Fashion over a Teacup' is back by popular demand and will be held at the Cambridge Town Hall Sunday 8th April as part of the Cambridge Autumn Festival.
This year there is an exciting new feature, RECREATE – a competition where amateur designers create a 'wearable' garment that will be modelled on the runway with the core 'item' being purchased from any of the Hospice Waikato shops. Each entrant will be provided a $60 Hospice Shop voucher that can be used to purchase the item(s) of their choice.
There are two sections, Streetwear – a design that is suitable for wearing 'on the street' and Creative – where there are no limits and the designer can go wild!
Designers interested in entering RECREATE, contact marketing@hospicewaikato.org.nz. Registrations close 9 March. Completed garments will be submitted by early April.
The show will also feature a parade of outfits donated to, and sourced from, Hospice Waikato's shops. 
The event, a fundraiser for Hospice Waikato, was a sell-out occasion last year in Cambridge and thoroughly enjoyed by an audience of over 180 people. It is organised by Hospice Waikato's Ladies Volunteer Committee.
On arrival guests will be offered a glass of bubbles, then sip and savour tea from vintage china while enjoying delicate sandwiches and mini sweet treats.
Ladies Volunteer Committee Chair Jane Burgess says that it is exciting to be bringing a new aspect to this year's show. Ideally, the aim of the show is to encourage people to shop at Hospice Shops and to highlight the wonderful potential of what is available from the shops.