The Cooney Insurance Short Story Competition for 2018 has closed.

Thank you to all writers who entered! This year we had more entries than ever before. 

What happens next? Winners will be notified by 3 April 2018, and the winners will be announced 9 April 2018 at the Awards evening in Cambridge.
Prizes winners take away some amazing prizes: First prize is $1000, second prize is $500 and third is $250. First prize also receives a replica of the Short Story Trophy, and all prizewinners will also receive a free 1-year subscription to Freelance – Writers Helping Writers magazine (New Zealand's only magazine for creative writers).
Entry is free and simple – for full details, here is the Short Story Entry Form When you are ready to send your entry, simply print out the entry form, fill it in, and include with your manuscript.
And our thanks to Cooney Insurance for being our wonderful Short Story Sponsor.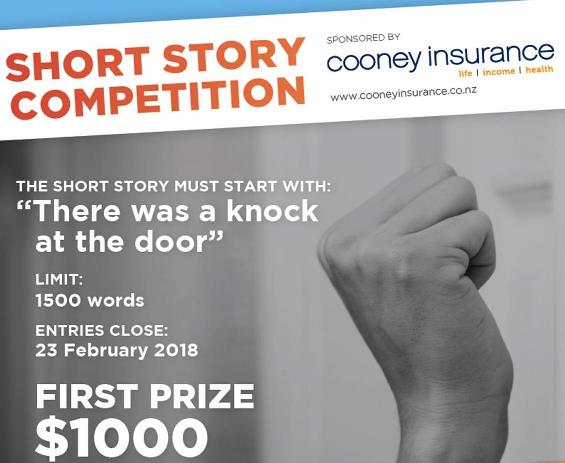 If you would like to see the 2017 winning entries…