2021 Autumn Art Market
Sunday 21 March 2021
Att: Stallholders – thanks for so much interest in the Art Market.
Sorry we are now full for 2021.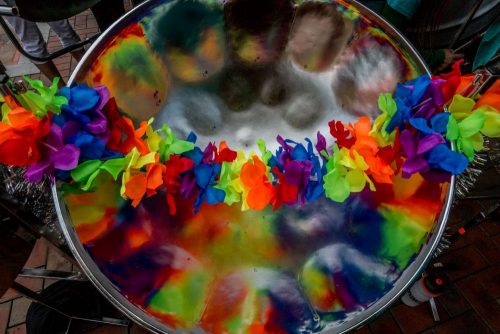 ART, PHOTOGRAPHY, FASHION, JEWELLERY, POTTERY, MOSAICS, WOODCRAFT, SCULPTURE AND MORE!
Sunday 21 March 2021
10am – 2pm
Downtown in Cambridge.
Under the shop canopies in Victoria Street and Empire Street in Cambridge, the footpaths will be transformed into pop-up entertainment spaces where musicians, dancers and street theatre perform, where artists have stalls to sell their artwork of all types, and community groups have stalls to promote their activities. The art market encompasses original art, photography, fashion, jewellery, pottery, mosaics, woodcraft, garden ornaments and more.  It's a fun family event with live music and street performers.
THIS ART MARKET IS FOR ORIGINAL ART AND UNIQUE PIECES. NO IMPORTED OR MASS PRODUCTION.
We would love to have working artists on the day – you can get a stall discount too.
Please bring your own table. 
Stall size: approx. 3m x 3m.
Indoor option (if weather dictates) is the Town Hall – space is limited so this is available for the first 20 stallholders who register. 
Stall cost: to be paid with registration:
$25 (reduced to $10 for working/demonstrating artists). For students (with ID), the $25 will be refunded on the day. Community groups are free. Stall cost to be paid with registration, by 13 March 2021. Stall set up times and allocations will be confirmed closer to the market.
Questions? If you have any questions or need more information, please email info@cambridgeautumnfestival.co.nz
2021 Art Market Registration Form

Sorry we are full for 2021
View Cambridge Autumn Festival's Health and Safety documentation:
Cambridge Autumn Festival Event Management Health and Safety 2021 Overall Festival Policy
Cambridge Autumn Festival Hazard Register 2021
Carnival Day and Autumn Art Market Risk Management Plan 2021